Finance a bike through our third-party partner Paybright!

Get instant decision within 5 minutes:

With a piece of your Canadian ID*, you can apply at home (Click here) or visit our store and fill out an online application.

If there is no credit available, which means the application is declined. You can start another application with more details, or try again in a later date.(Not approved?)

If you get an approval, you will be able to see the credit amount that you are qualified for and some other details. However, your approval is out of our control, such as: interest rate, payment term, approved amount, monthly payment, etc.

After approval you will need to visit our store with the ID used and your banking information (a void check or direct deposit form). You will also be required to sign a loan agreement.

After the customer confirms the loan details, we will finalize the finance application with Paybright.

Once we receive the fund from Paybright, we will contact you and you will be able to pick up your bike. (See Q&A section below for processing time and more details)
*Accepted Canadian IDs:
Canadian Driver's License
Canadian Passport
Canadian Permanent Resident Card
Ontario Photo Card
Canadian Government Employee ID
NEXUS/CANPASS Card
Canadian Firearms License
Canadian Forces ID
Police Force ID
Other Canadian Government ID
Optional: SIN card
(NO Health card from ON, MB, or PEI)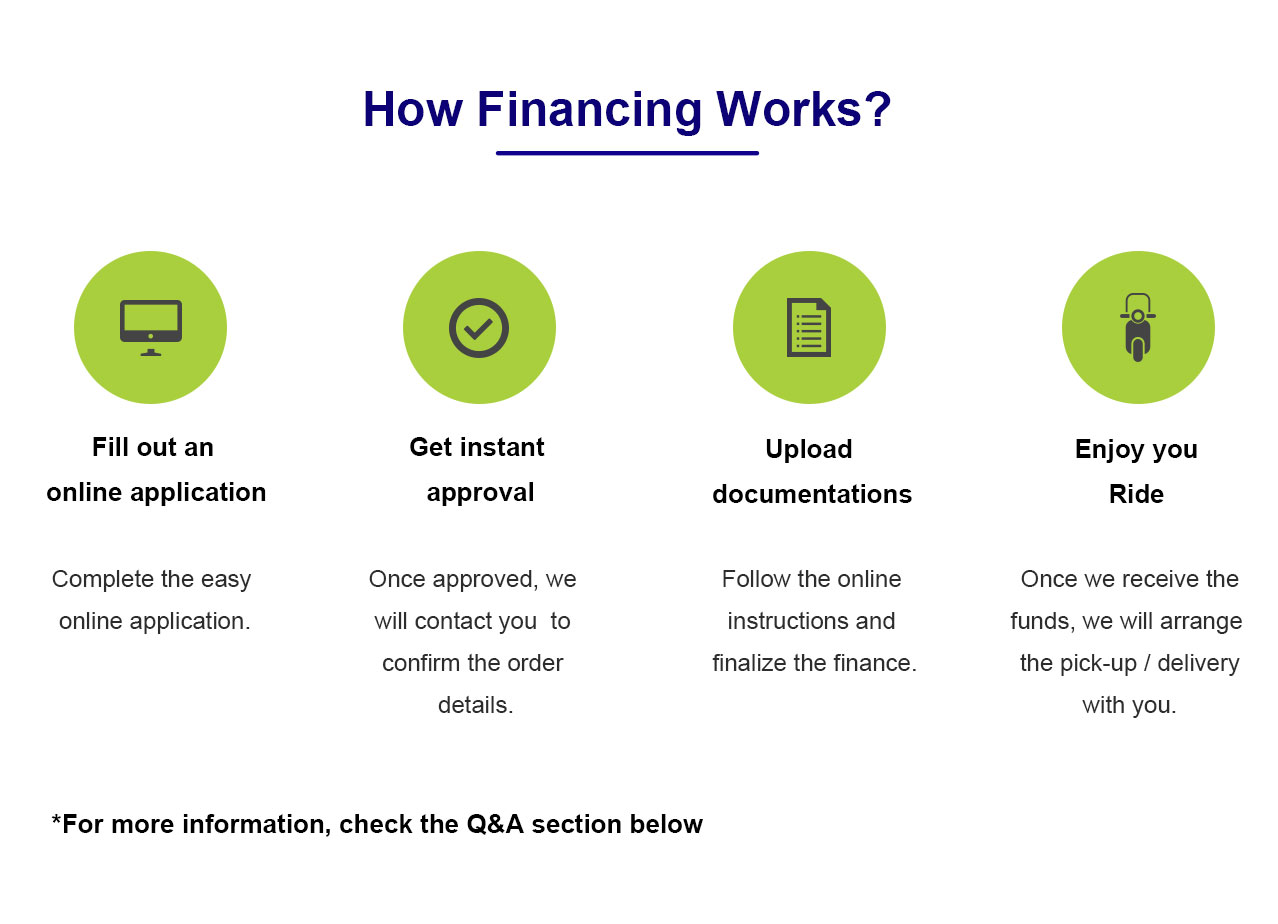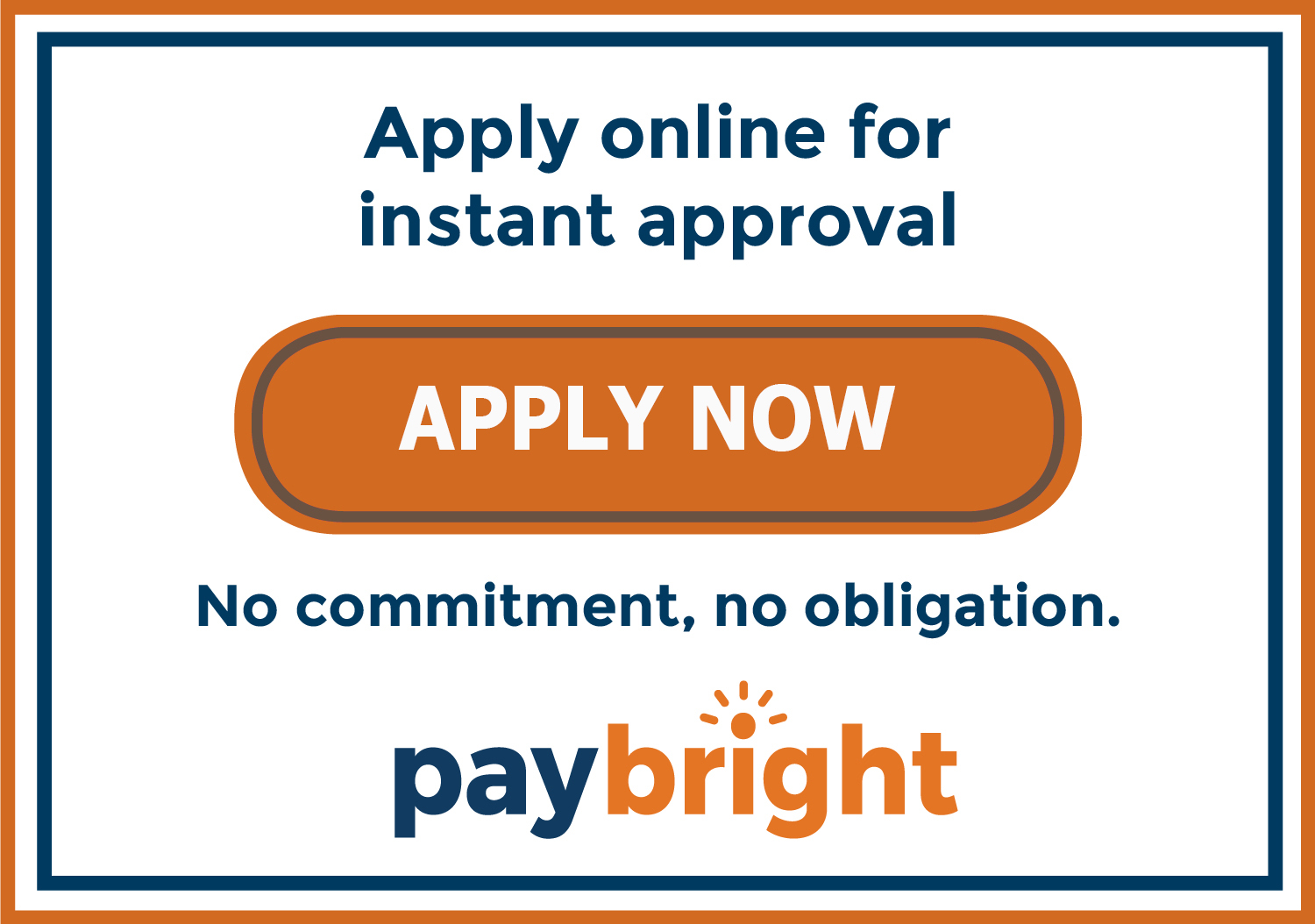 Financing Q & A
Q: -Do I need to have a Canadian ID?
A: -Yes. Unfortunately, only Canadian IDs listed above are accepted by the finance company at the moment.
Q:-How long does it take to finance a bike?
A:-The regular processing time for a financing case is 5 – 7 business days. Most of the time, we will prepare the bike while waiting for the funds. Once we receive the funds from the financing company, we will contact you and you will be able to pick up your bike. (The processing time is subject to change.)
Q:-How much is the monthly payment if I want to finance a bike?
A:-The monthly payment will be affected by the total loan amount, finance term, interest rate and etc. To find out the monthly payment for a detailed case, you will need to apply for approval first. We will be able to tell you the loan details when you visit our store to sign the loan agreement.
Q:-Do I need to pay any down payment?
A:-If you are qualified for a loan amount that can cover the total price of your purchase, you do not need to pay any down payment. However, if the available credit is lower than the total amount of the purchase, you will need to pay the difference directly to us before you pick up your bike.
Q:-Is it possible to pay off the loan earlier?

A:-Yes, you can pay off the loan earlier if you want. Please contact the financing company directly for more details.